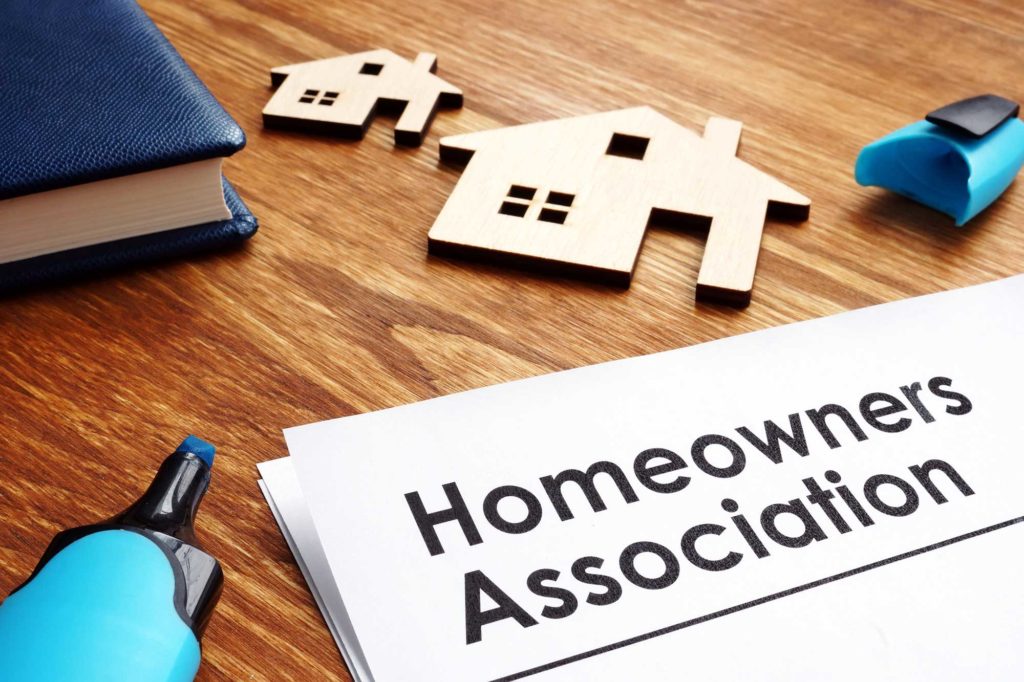 When you live in a community with a homeowners association (HOA), you know you have to follow certain guidelines and HOA approval processes when painting your house. Whether you're a homeowner or a property manager, if you're interested in refreshing the color of a house in an HOA community, we have the services you need to get the job done quickly and efficiently. Learn more about the commercial painting services we offer at Texas Painting Company that can help you with your next HOA painting project.
Minimizing Disruptions
When we work on an HOA community project, we know that minimizing disruptions to the residents is important. Our team of professional painters will coordinate with property managers to put together a careful plan with quality painting that will suit everyone's needs. We'll work to meet your scheduling requirements and create an efficient and low-impact work environment that will help complete your project on time and on budget. Our courteous team will also arrive promptly and keep the work area looking neat during the duration of the project.
Preparing the Painting Area
To ensure every painting project turns out well, you must properly prepare the area. Cleaning the exterior of a home before painting will remove any grime or dirt that you can't see. This debris will not allow the paint to adhere flawlessly. When you work with the Texas Painting Company, you can be assured that we'll take our time to make sure your area is correctly prepared for the painting job. Our residential painting services include pressure washing that will:
Clean the surface
Remove mildew
Clean off loose paint and stains
Complete the stripping, staining, and refinishing process
Exterior Painting Services Offered
If your painting job includes any outside areas, we can handle the following exterior HOA painting projects:
Stucco
Concrete
Wood, vinyl, and composite siding
Fascia and eaves
Doors and windows
Vinyl and wood shutters
Decks, railings, and patio covers
Wrought-iron fences and railings
Architectural Woodwork
Since many HOA communities have certain color guidelines they must follow when you paint your home, we can work with you to determine the proper color scheme for every part of your project.
Interior Painting Services:
In addition to exterior painting, we can also handle interior painting projects for HOA communities. The interior painting services we offer include:
Walls
Doors
Windows
Ceilings
Baseboards, crown moldings, and trims
Bookshelves
Mantels
Wainscotting and paneling
Plantation shutters
As with our exterior painting services, we can work with you to come up with the right color selections to match the design and feel you're going for inside your house. We'll also work to keep the painting area clean so that the painting doesn't disrupt your life.
Why Is Painting Important?
You would never purchase a new car and not take it in for an oil change. You realize that regular maintenance is the only way to keep the vehicle running properly. The same idea applies to the homes in an HOA community. Keeping the houses and other structures in your community painted not only enhances their appearance, but it also protects the surfaces from wear and tear caused by weather. Sunlight, pollution, and rain can all cause natural deterioration and damage to the exterior of homes and buildings. Proper painting can help slow this process. If you keep up with regular painting, the amount of time needed to prepare the area for the next project is also dramatically reduced. Additionally, proper maintenance will extend the lifespan of your current paint job. Finally, resale values increase when homes showcase clean and professional paint jobs.
Routine Painting Can Save You Money
Many people wait until they see cracks and chips in the exterior paint of their homes before they call for repainting. Unfortunately, if you wait too long, water, mold, and mildew have a chance to get under the protective paint coat and cause more damage to the structure of your home. Plus, paint deterioration becomes greater with time. This deterioration could lead to a larger and more expensive repair job on your home before you have a chance to repaint it. If you're looking for a cost-effective way to keep your home and community looking great, regular painting is the way to go.
Why Choose Texas Painting Company?
When you're ready to complete a painting project in an HOA community, Texas Painting Company can help. Whether you're a member of an HOA or the property manager, we understand the requirements you face. We can put our skills to work for you so that you can enjoy a stress-free experience. We have a friendly and professional team ready to complete a beautiful job that you and your community can enjoy. No matter what type of role you have in your HOA community, you can turn to Texas Painting Company to help you complete your painting job.
Contact us today
for your free estimate.